FINDING STUFF WE LOVE FOR OUR CLIENTS
Meredith Tomlin.Hilliard of Tomhill Studio and Barbara Sheehan of Barbara Sheehan Interior Design Inc. have joined forces to seek out and find unique, interesting and stylish pieces for their projects and now, yours. With trained Designer eyes they can spot great things that will compliment and reflect your home's unique personality.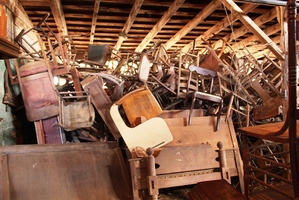 View items from our collection at the Boston Design Center Market Stalls on the 2nd Floor!
The inventory is always changing so visit often!